By Marley He & Levi Liu
Mr. Law joined the LWBC family in 2019 at the beginning of the school year. He was a solid teacher and he taught us English and Social Studies. He aimed to devote himself to this cause as early as grade 4, when he immigrated and got educated in Canada by several amazing teachers. They encouraged, inspired, and motivated him to overcome his language barriers and develop a growth mindset. As a way to show his appreciation, Mr. Law set his goal to carry on this legacy by giving back to the system.
Mr. Law provides his students with safe, caring and inclusive educational support. Since we're beginners in learning a second language, it is hard to get rid of our native language system and adapt ourselves to new patterns. Mr. Law helps us with practical skills as well as academic writing. He corrects us in-time and offers specialized practice for our general problems. From results in report card and easiness in daily communication, we managed to see profound improvements made through his experience in education.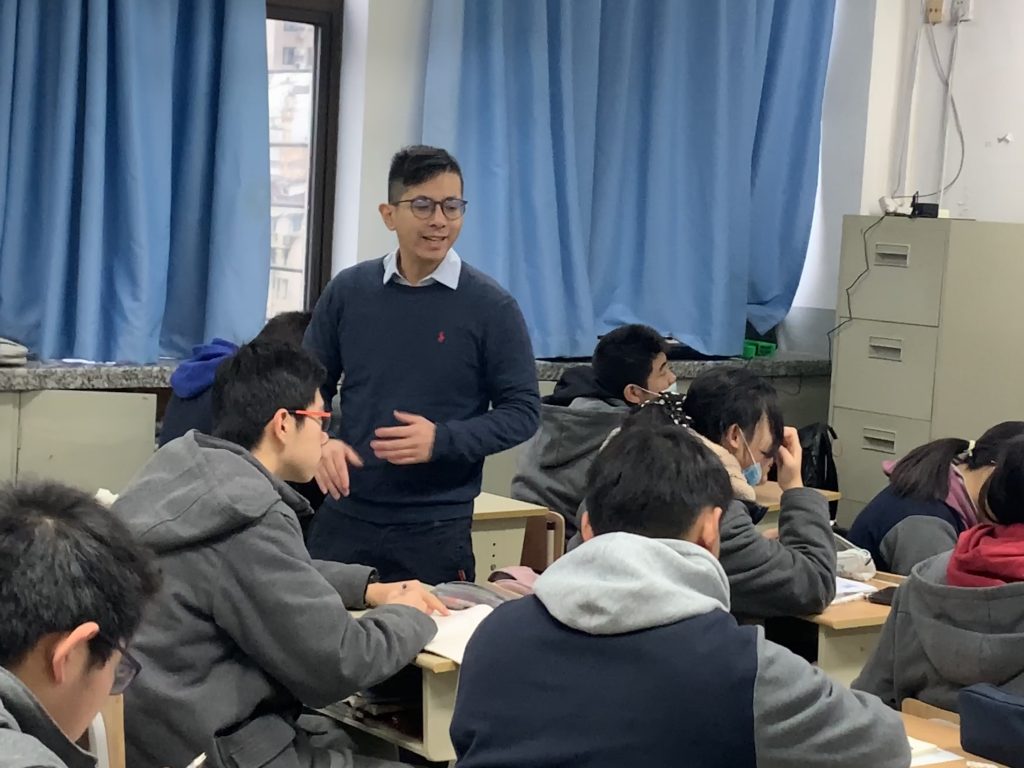 Mr. Law also values cultural studies and the interests of English learners. Besides academic writing, he taught us to analyze creative writings, poems and other reading materials. We brainstormed and organized ideas into stories; we learned about how literary devices are used and their effects; we looked at different elements in stories and understood the theme. Mr. Law's aim as a teacher is more than providing academic English courses; he uncovers its rich culture and leads us to explore it.
Meanwhile, Mr. Law is passionate about his life as much as his work. He is excellent in music and can even sing Cantonese songs, play the saxophone and the piano. He is the sponsor of our Music Club and organizes performances to demonstrate their talents and enrich our learning environment. For the upcoming Christmas show especially, they prepared three pieces of music and we are all looking forward to hearing them.
To get a better start in the new semester, Mr. Law sent his note to us. "We can rejoice, too when we run into problems and trials, for we know that they help us develop endurance. And endurance develops strength of character, and character strengthens our confident hope to the future. And this hope will not lead to disappointment." I am a firm believer in this quote because it can be applied to our learning. "Likewise, students should constantly challenge themselves to go beyond their comfort zone. Through constant exposure and immersion, with enough input and practice, students will internalize the language and become masters of English." With such a great teacher and inspiring message, together, we can achieve better academic performances, deeper understanding of English and closer collaboration.