At the beginning of this semester, we formed a new House team. As a member of the G12 orange team, I am proud of our members, because so far, we have won almost all the competitions and received a lot of points. Next, I will share our strategies for achieving success.  
The first house competition event was the newspaper fashion design activity. I proposed a prehistoric hunting costume. While a member of our team played the role of a hunter, the other member acted as the prey. This idea was also inherited from the fine tradition of Team Orange because last year's fashion design was about humans and animals. We divided our group into two: girls as hunters with grass skirts, spears, and crowns and boys as pigs. Our team members were very creative with hands-on skills. Our actors performed humorously on the stage when introducing the costumes that we made. Our show received great praises and positive feedback.  
Our second key to success was our outstanding performance in Chit Chat. To win in the Chit Chat competitive, group members must only speak English in BC classes. Students would lose a card and points if they are caught not speaking English. A large part of our success was due to our captain Catherine, who set up rewards and punishments the day before Chit Chat. There would be additional punishment for those losing cards for their team. This forced our team members to try their best not to lose cards. In fact, Team Orange did not win in the past three years. In the end, our number of cards was far ahead of second place, and we finally won the pizza party!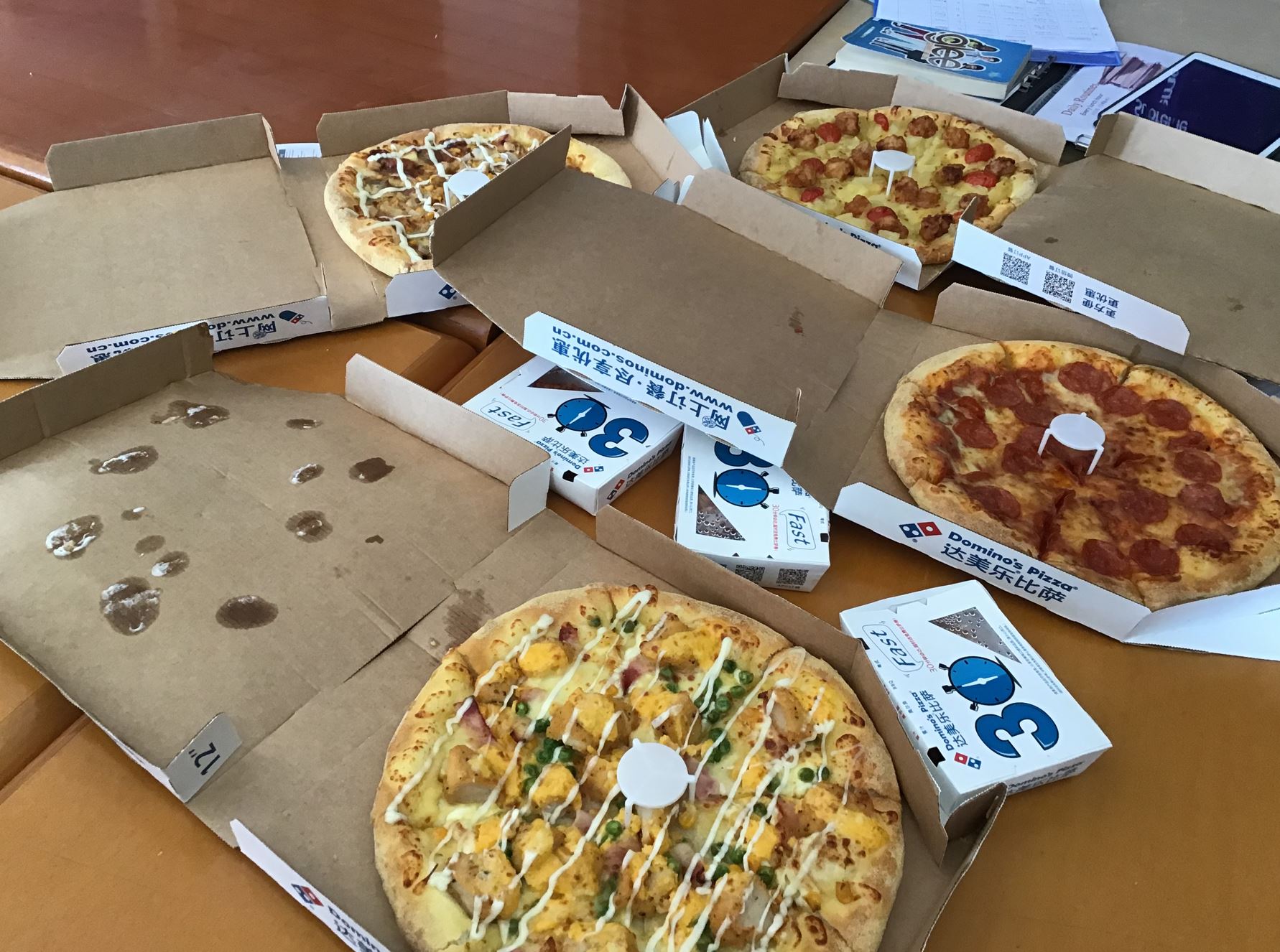 There is also a Halloween costume competition. At the end of the day, the teachers selected about 15 candidates for the best costumes. After a round of screening, our team members, Anthony and William, won first and second place respectively.  While Anthony played as a character in the game with a full suit of armor and a helmet, William dressed as a doctor from the 1950s. Overall, every member of our team dressed very well! 
This is the summary of our term 1. Our orange team members are strong players. I am confident that we will have enough team cohesion and confidence to win most, if not all of the future games. I think the most important thing is being ourselves and using our unique characteristics to win. Orange has made a good start this year, and we shall continue to soar in victory.